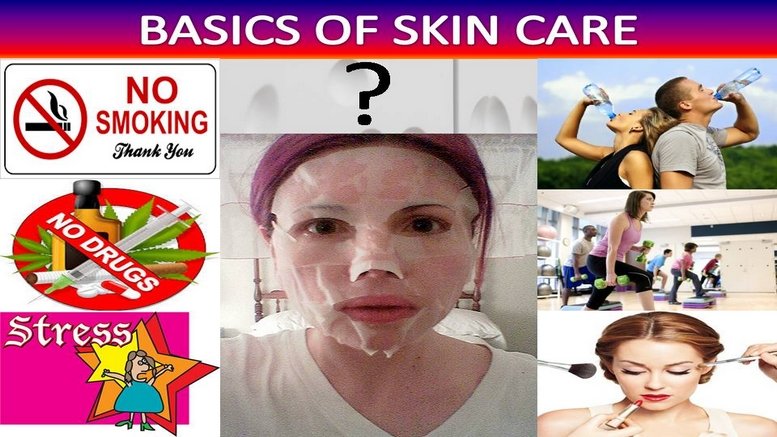 What are the Basic Requirements of your Skin: People run behind different products to make their skin look beautiful, glowing and young but the problem is that they neglect the basics of skincare.
You can have a healthy skin if you include the management basic needs of your skin into your routine. It is very important to understand the demands of your skin and arrange their availability for it. Here in this section.
What are the Basic Requirements of your Skin
First of all ask yourself the question that what are the basic requirements of your skin? If you are a starter then maximum chances are that you will be unaware of them. Don't worry after reading this you will have the essential knowledge about the basics of skincare.
First and foremost requirement for a healthy skin is that it should be clean. After returning home from outside wash your face with Luke warm water and a suitable cleanser you need to make sure that all the pollution and make up has been removed.
Secondly, you should be aware about the nature of your skin and should consider only those products which match the type of your skin for example if you have oily or dry natured skin then you need to apply the products which are made for your skin type.
Moisturizer for Skin
Always use a quality moisturizer and after its application a toner of mild nature should be considered. The skincare demands that you should always use sun block before going out in sunshine it is better to apply the sunscreen in morning after the moisturizer has completely dried.
You should regularly inspect your skin in this way you will become aware of any UN wanted change or anomaly. If black heads or white heads are appearing then it is time for you to have facial you need to be patient and calm don't get aggressive to remove these.
If you have pimples or acne then please don't squeeze or pop them this is highly against your skincare needs you require to visit a dermatologist because these if not handled with care can cause bacteria to spread and the resulting infection can lead to bruising.
If you have already done this then get yourself an anti-bacterial ointment and avoid sun shine until your skin is healed.
Best SkinCare Tips
Hydrating Your Skin
Hydrating your skin is very important part of skincare aspects, it is a common finding that people are dehydrated and they are not unaware of it, check the color of your urine if you don't find it clear then you are not fulfilling your body`s requirement of water.
8 Glass of Water
The old formula of taking 8 glasses of water per day also applies here follow this and avoids fizzy drinks and sodas they are no help to your skincare demands.
Makeup Products
Always be careful in selecting the makeup products for yourself and regularly inspect these to ensure that they are in a condition and are fresh to use or not, like if you notice that your foundation has started to separate then change it.
It's healthy for your skincare to replace liquid foundation after six months although lipsticks have a longer validity period but they should be changed after a year.
You need to replace your eyeliner before it starts to get clumpy and same goes for the mascara as well both of these are suitable to use for three months period.
Pencils for both eye and lip should be replaced after 8 months special care needs to be taken in regard of liquid make up products if they smell different or strange then you should not take any chance and throw them out of your beauty box.
Quality Makeup
Remember your skincare needs demand the use of only fresh and good quality make up. Now how it is possible if so much stress is laid on make up but neglect the tools used for applying it.
Your make up brushes, tweezers, shavers, sponges etc. all need to be very clean  and free of germs. These if not given due attention can cause a lot of harm to you skin they can lead to bacterial skin infections which are very unfriendly and often lead to bigger complications.
As a measure of proper skincare wash these every month with baby shampoo it is best in this regard for metal tools like razors, scissors and other related stuff you should take extra care wash these with alcohol and when you notice any kind of rust or dullness appearing on them stop using them as they can cause serious skin infections.
Summer Season and Skincare
Summer season is in full bloom in Asian countries these days if you are an Asian then you need to pay special attention towards your skincare in order to avoid it getting damaged from the harmful UV rays.
You need follow the below mentioned procedures to have a young and glowing skin this summer.
Toning
To keep your skin glowing and maintaining a refreshing glow you should select a good toner. Use natural skincare products and toners like lavender and rose water. Do this on regular bases.
Nourishing Skin
Prefer a good skincare nourishing cream and make use of it on regular bases its better to apply it every night before going to bed. Massage it not only on your face but also on neck and associated areas for at least 10 minutes then use soft cotton bud to remove it and wash your face with water.
Cleansing
For oily skin this is very important in summers otherwise your pores will fill with dust and pollution. The skincare requirements in this regard are that a good quality scrub or cleanser should be used.
Sunscreen
Use sunscreens which have SP 15 included in their formula. SP 15 is very good and essential to maintain a glowing skin.
For efficient skincare you need to be very careful in this regard. So the purpose of mentioning all this was to make you realize that the basics are very much important and need to be addressed regularly.
The skincare products are of very little use if you don't pay attention to the basic demands of your skin. (What are the Basic Requirements of your Skin)